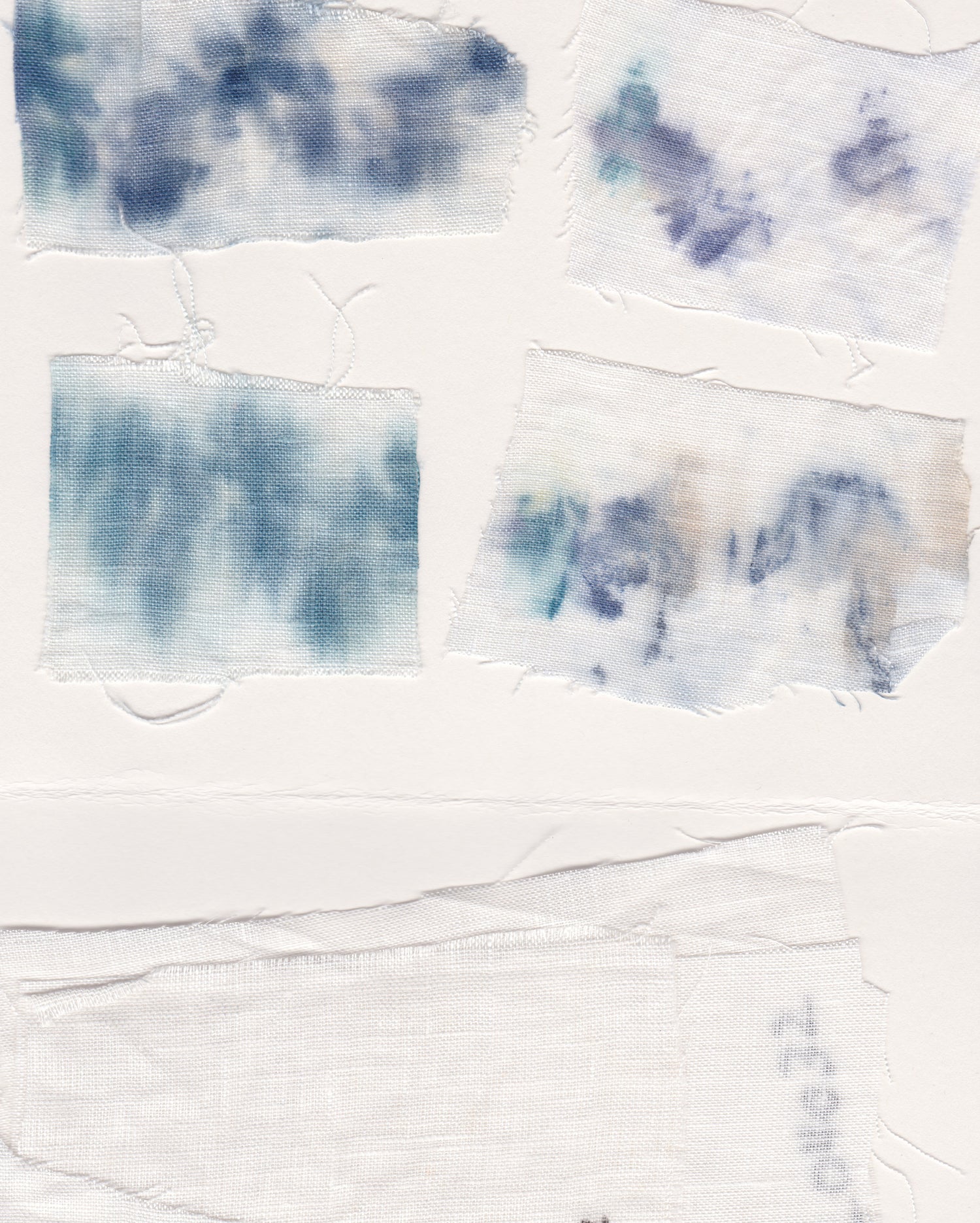 At this moment, 85 % projects are made through ccyeh's hands. From researching, design, pattern and sewing, 100% handmade and 100% sustainability in every process. Another 15% process, we work with local craftman for sewing.
crafts & materials

ccyeh embodies the value of random and time in the development process, thus, she tries to open the door for connecting the 'randomized design' and the spirit of 'crafted garment'. She dedicates to collecting the dead-stock materials or using the textile that is fair-trade. Most of selected fabrics are made by natural fibers such as italy silk textiles, japan cotton & wool textiles and dead-stock fabric from taiwan are commonly see on her collection.
ccyeh 致力於天然染料,作為她靈感的一部分。所有的染色材料和紡織品都是通過設計師的手或與在地職人合作。設計師擅長利用乾花和蒸汽染色的技巧來創作印花,作品可能會出現不可預知的污點和瑕疵,這種自然的獨特性的不確定性,像是對生命的感知,接受無常。
accidental inspirations

Imperfection is a way of perfection, this create unconscious, unpredictable concepts which gave ccyeh idea that is based on focusing the creativity process as dynamism comes from breaking the perfection.

zero-waste & rectangle pattern

ccyeh is devoted to use same pattern to extend unlimited patterns, as part of her creation. she experiencs a rectangle fabric that exploring the space from two-dimensions to three-dimensions as a piece of garment, this avoids the unnecessary cutting and leftover pieces of fabric during the production process as also a way toward sustainability.

upcycling wastes

Even though the production process still remained some scraps, ccyeh reluctant to throw those away due to emotional longevity from herself, instead, she applied the spirit of the craft by upcycling the leftover fabric to embroider the garments, to open up the creation method of potential opportunity by working with wastes.